HOW TO CHOOSE YOUR DIAMOND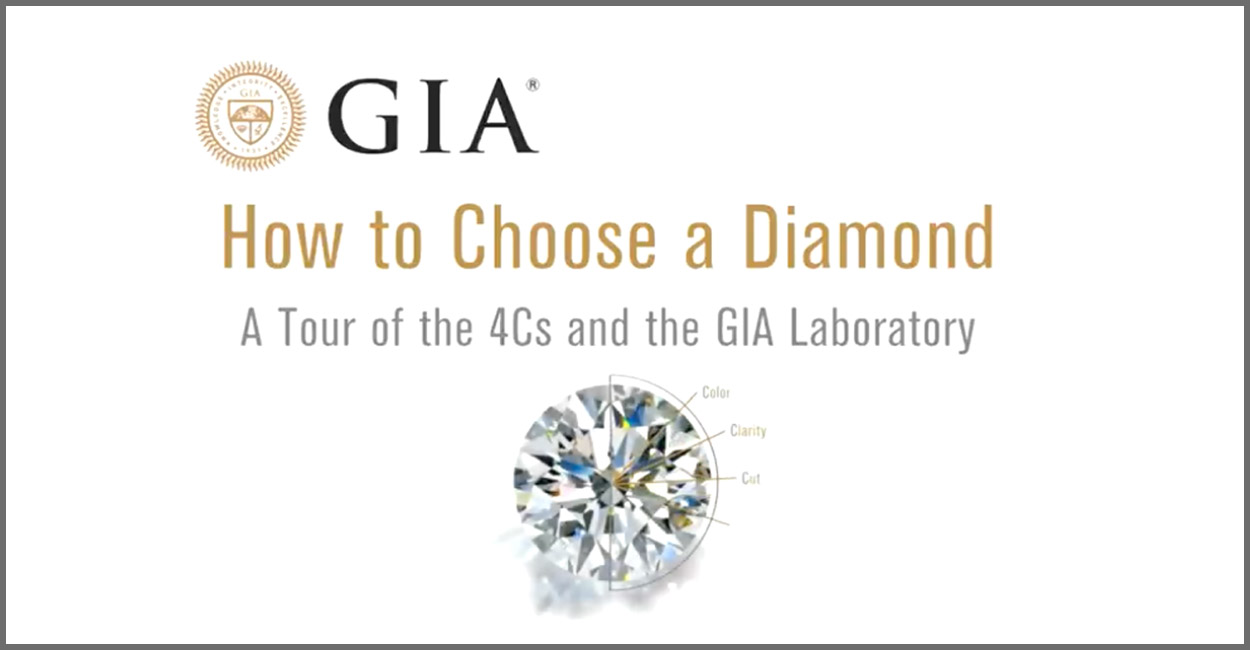 How to Choose a Diamond: Four-Minute GIA Diamond Grading Guide by GIA. This informative four-minute video will help you choose a diamond, with the help of GIA, creator of the 4Cs of diamond quality. Whether you're looking to buy loose diamonds, or how to buy a diamond ring, look to GIA for unbiased diamond quality evaluation. No matter how gorgeous a diamond may look or how beautifully it sparkles, you simply cannot see its true quality. The 4Cs of diamond quality will provide you with the information you need to know the diamond's actual quality, so that you can make an informed purchase.
A GIA Diamond Grading Report will make you sure of your diamond's value, quality, and authenticity. Learn more about a GIA report and the 4Cs of diamond grading with this four-minute video.