UNVEIL THE FIRE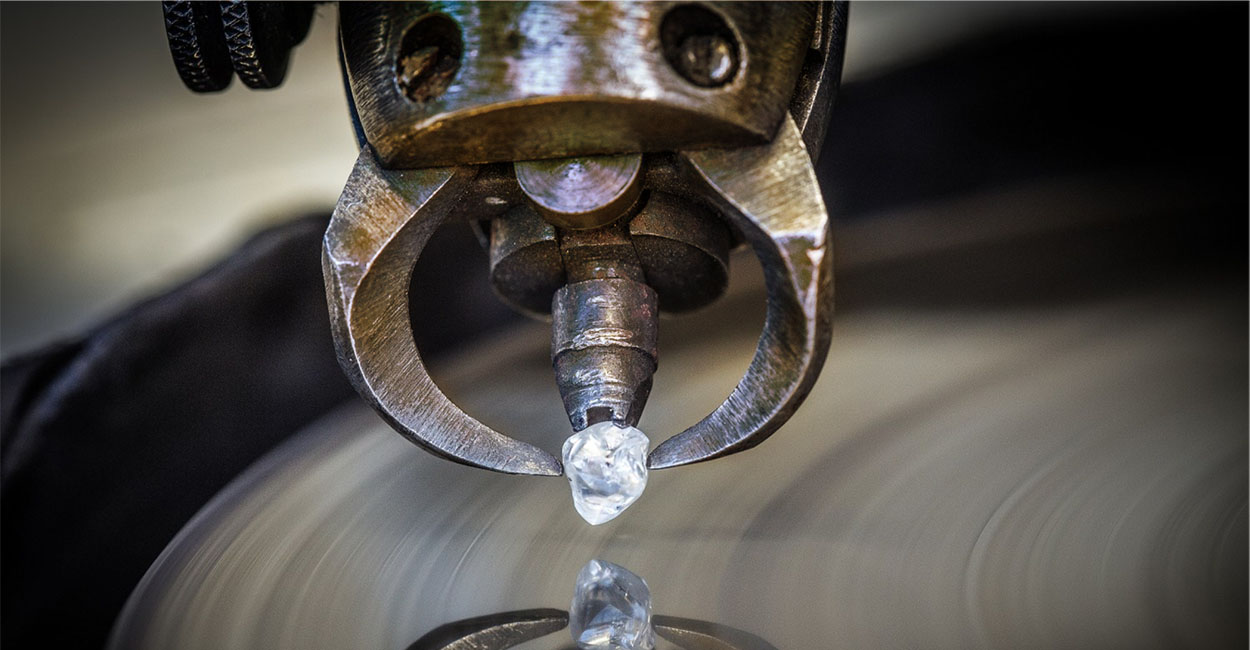 A cutter's job is crucial as the future of the stone lies in his expertise. The rough stone is fixed on a rotating arm, which is lowered onto a spinning wheel to polish the rough diamond at the right angle.
You may have heard the terms 'brilliance' and 'fire' used when describing diamonds. Diamond brilliance is the light emitted from the stone, whilst fire refers to the flashes of light or sparkle created when you expose the diamonds to light. All of this depends on how well the diamond is cut.
If the proportions are perfect the light that isn't reflected will go into the stone and bounce off the facets, entering the centre, which creates the sparkle.