KNOWING YOUR DIAMONDS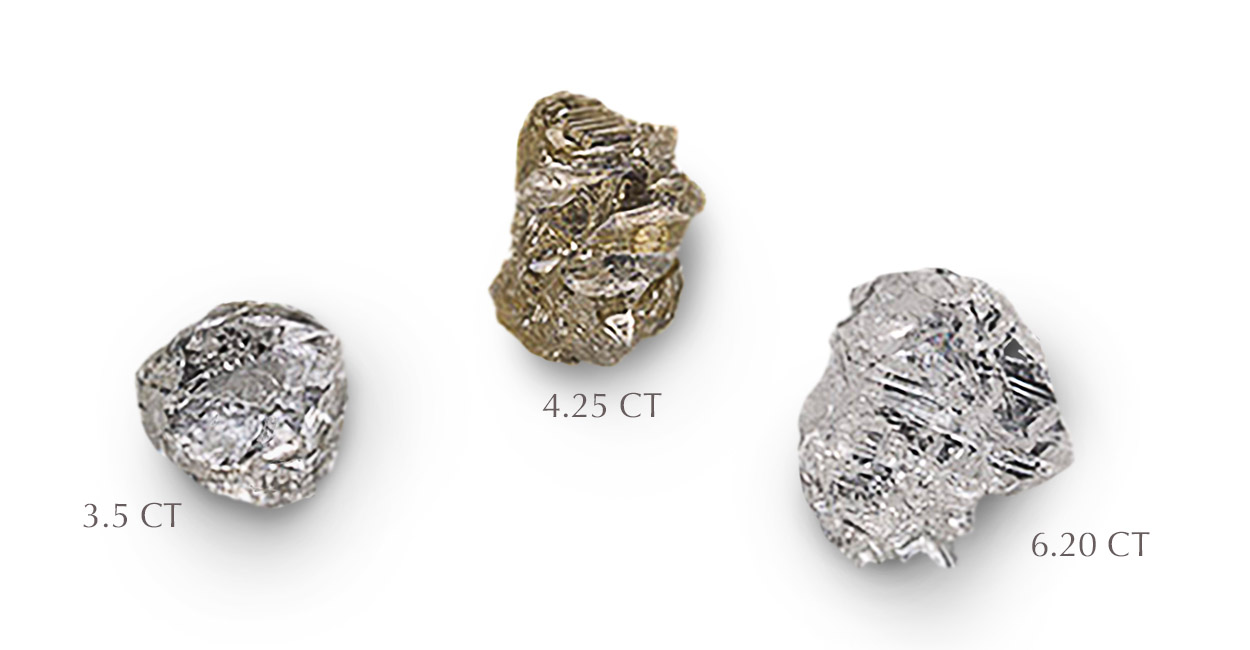 Diamonds, in their natural state look more like shards of glass, oily and dull as they are removed from the depths of the earth. In order to bring out the rough diamond's breathtaking beauty, a professional polisher must first cut and polish the stone. The criteria used to examine polished diamonds and determine their price – such as cutting and polishing – do not apply to rough stones. Rough diamonds are sorted into groups according to their shape, size, clarity and color.
Only 20% of the diamonds produced annually are designated as gem-quality. Most of them are of inferior quality and are defined as industrial diamonds.
The Udachny diamond mine discovered in 1955, located in the Yakutia region of Russia, ranks as one.of the world's largest and deepest open pit diamond mine